WooCommerce SMS Notification​
Create Lexicon software account and buy SMS credits
Create account Lexicon software
Go to the page 
https://www.desktopsms.eu/register.aspx
Fill in your details with your real mobile phone because the password will be sent to your mobile phone.
Username and password are what you will need to setup on plugin settings.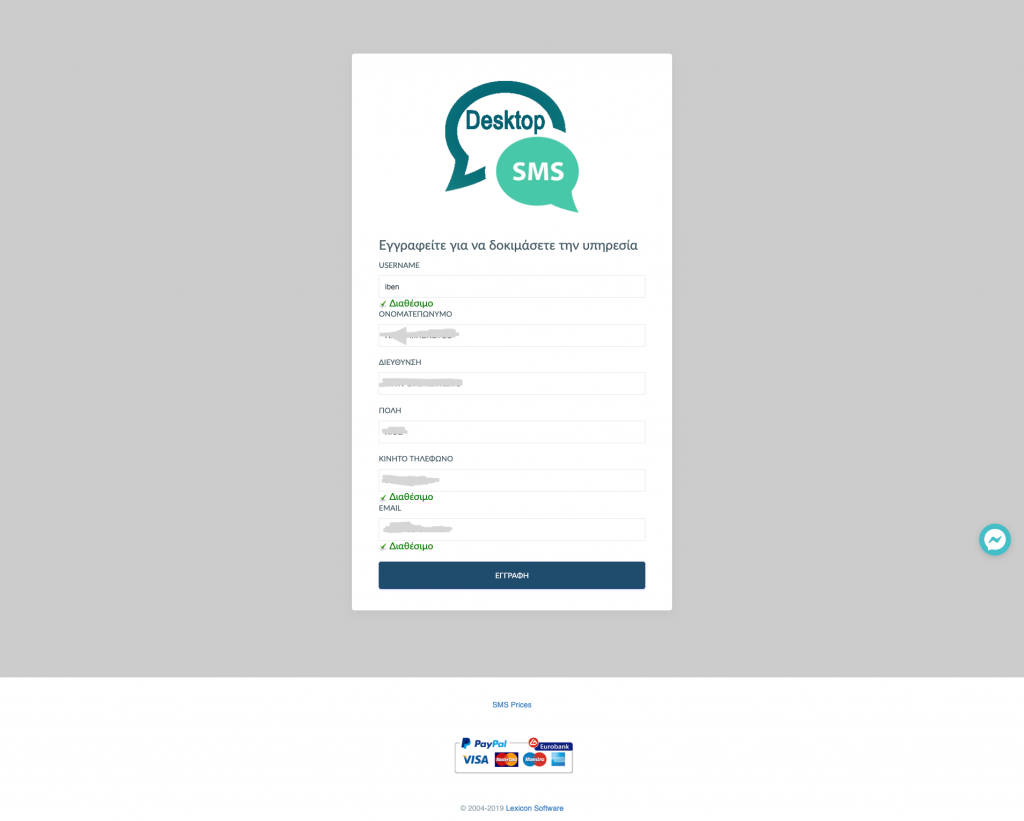 Buy / charge your account with SMS
CHARGE YOUR ACOUNT – Important step
Go this this page
https://www.lexiconsoftware.gr/sms/selectuser.aspx
Fill in your username and password and CLICK -> "check account"
After you click Account Check, your balance will be displayed above once you have filled in your details correctly.
Once your balance is displayed
then click -> CONTINUE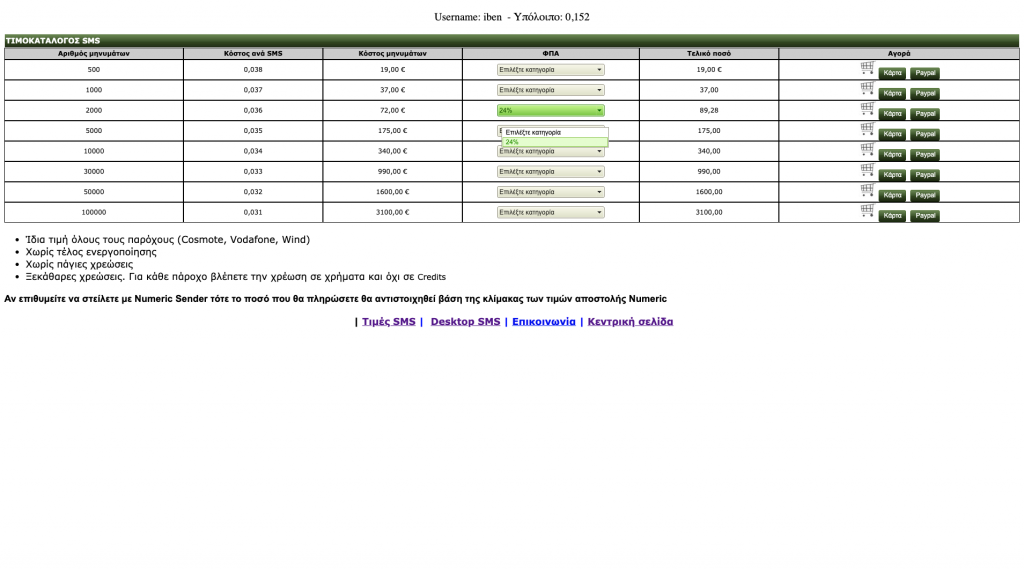 Select your message package, select VAT and click Card or Paypal
Pay and if you did the process correctly, then the SMS will be automatically credited to your account.
Connect at Dashboard Lexicon software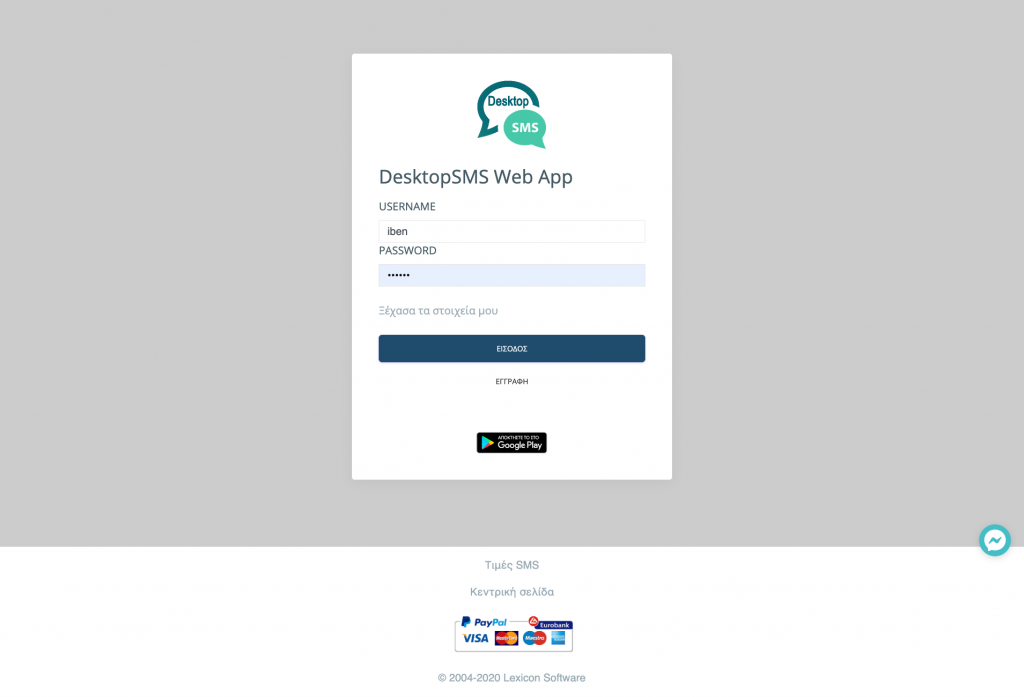 OPTINAL STEP
You can use this environment to send SMS or whatever else it provides. At this point we are interested in how we charge our account with credit SMS.